2023 Swami Swim School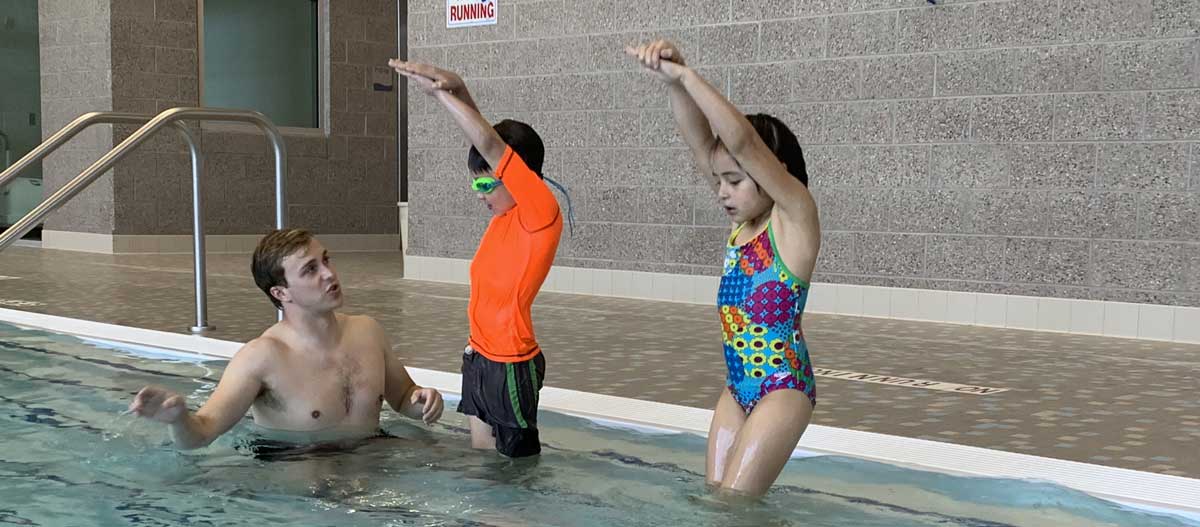 The Swami Swim School was founded in 2019 with the primary purpose of providing community outreach swimming lessons and water safety for the underrepresented youth of Salt Lake's west side communities. As we see it, swimming isn't just about fun, it's a lifelong safety skill!
With a well-trained staff of swimming instructors headed by Hunter McKenzie, the Swami Swim School provides small class sizes of no more than 5 students of similar ability, allowing for a more personalized and effective approach. Classes range from full beginner to those who are just shy of becoming pre-comp swimmers. Lessons are offered at the Granger High School Aquatics Center, with a dedicated lessons facility area that is 12.5 yards in length and no more than 3 feet deep, accompanied with steps for easy entry/exit for all its students. More advanced students may graduate to deeper water in the main pool area. All ages are welcome at the Swami Swim School.